Launch Firefox
Select the 'Library' button.
A drop down menu will appear. Select 'History'

A second drop down menu will appear. Now select 'Clear Recent History'.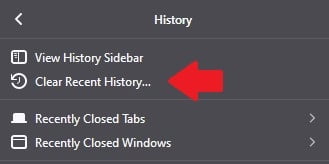 You will now be presented with a 'Clear All History' window. Here you can select which types of historical browsing data, you wish to delete.
Under the 'Time range to clear' drop down menu, select how far back you wish your deletion to be applied.
Last Hour, Last 2 Hours, Last 4 Hours, Today and Everything.
Once you have made your choice, progress onto selecting which historical browsing data you would like to delete, as shown in the example below.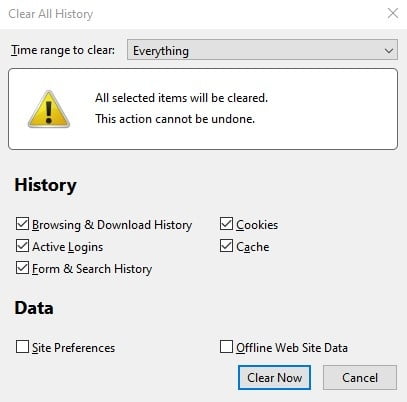 Once you have made your choice, press the 'Clear Now' button. Your browsing history has now been erased.
Please note that deleting history may be noticed by other users if you share the same computer and login. Deleting your history for the last hour has less chance of being discovered, compared to deleting your history for all time.