Launch Microsoft Edge.
Now press CTRL + H.
This will open up the History Panel. Select the 'Clear History' option.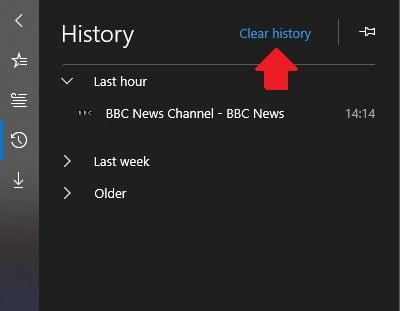 A 'Clear Browsing Data' panel will now appear. From here you can select which historical data type you would like to delete. Here is an example of the standard selections that can be made.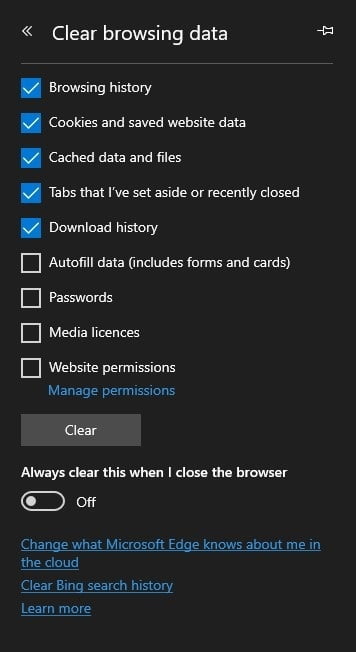 As you can see from the image above, you can also choose to delete stored passwords, autofill data, media licences and website permissions.
Please note that deleting everything, may be noticed by other users if you share the same computer and login. Please use with caution.
Once you have selected which data you would like to delete, press the 'Clear' Button.
Your browsing history has now been erased.
You can also decide to activate the option that instructs Microsoft Edge to delete your chosen data, every time the browser is closed. 

Please bear in mind though, that if you share the computer and the login with other people, having this option activated may be noticed by other users.